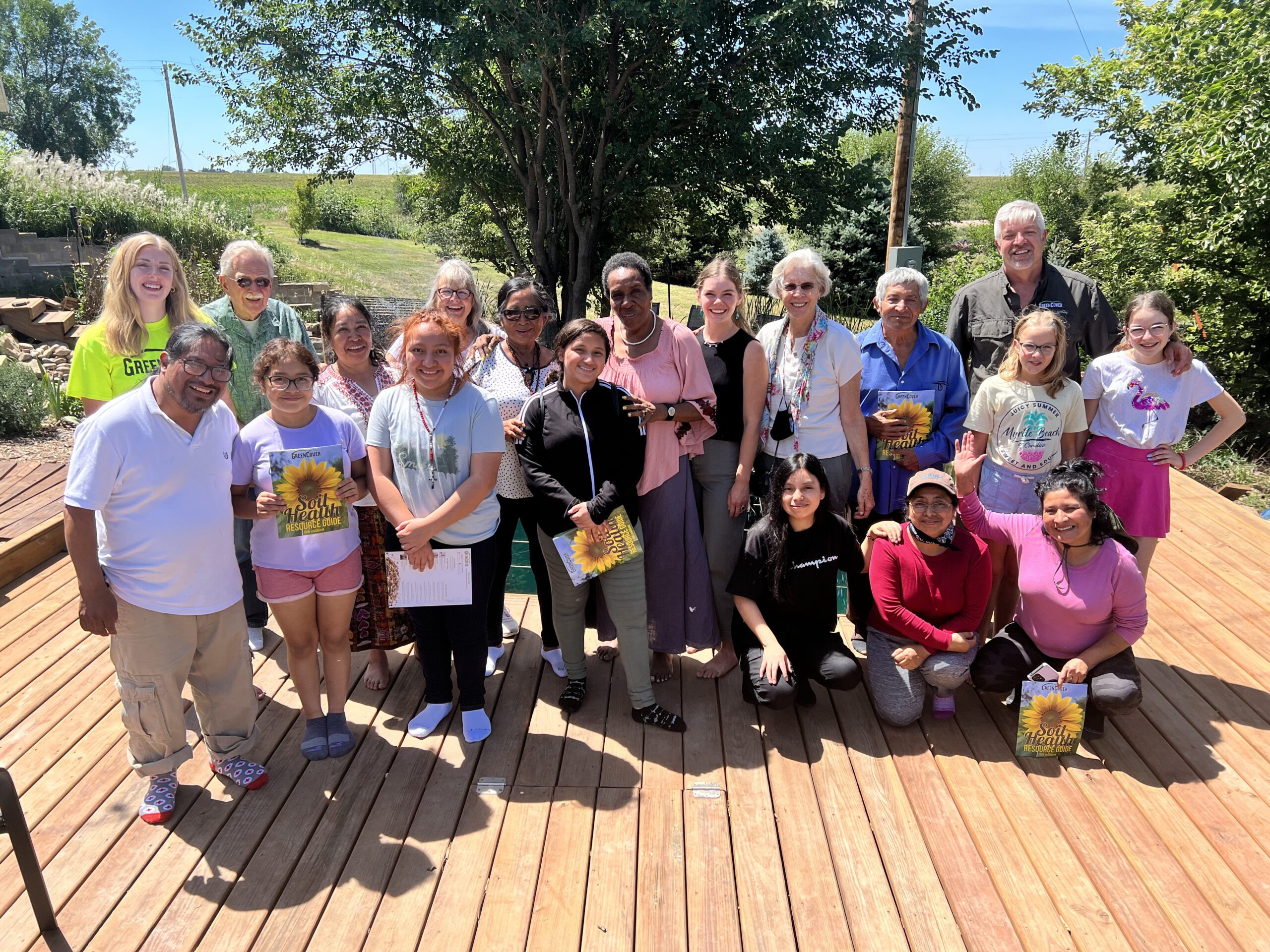 Belizean Delegation & Pixan Ixim Visit Green Cover
By Sophie Waechter-Cass
Last week, people from all walks of life gathered together in Omaha, Nebraska for the 2022 Indigenous People's Summit. This annual event aims to highlight the importance of Indigenous Peoples as strategic alliances in finding the solution to the local-global problem of climate change and food sovereignty we
face as a human family. On Friday, following the event, Green Cover had the great honor of hosting international guests who arrived to Nebraska for the event. Members of Belizean Delegation including Maya elders, Master Forest Gardener Narciso Torres and Mesoamerican Archaeologist, Dr. Anabel Ford all arrived to Nebraska from Belize. We also had the great honor of hosting youth and Elders from Maya Comunidad Pixan Ixim, accompanied by our network partners, Regenerate Nebraska. What united us all together? The Maya Milpa cycle, which we continue to learn more and more from each and every day.
It was beautiful visit which left us all feeling full – particularly with gratitude and a feeling of pride in the work we do to further the reach of regenerative agriculture through the teaching of ancient Indigenous practices, a work which extends beyond borders and unites people from all backgrounds towards a common goal. To learn more about the Maya Milpa cycle, visit Dr. Anabel Ford's website, mayaforestgardeners.org.
Our First Acre program is inspired by the Maya Milpa technique. Sign-up to be notified of when the program will be open again in 2023!
Watch the recording of our webinar with Dr. Anabel Ford and Luis Marcos of Pixan Ixim.