Books
Here's our compilation of noteworthy Soil Health Literature for you to dig into.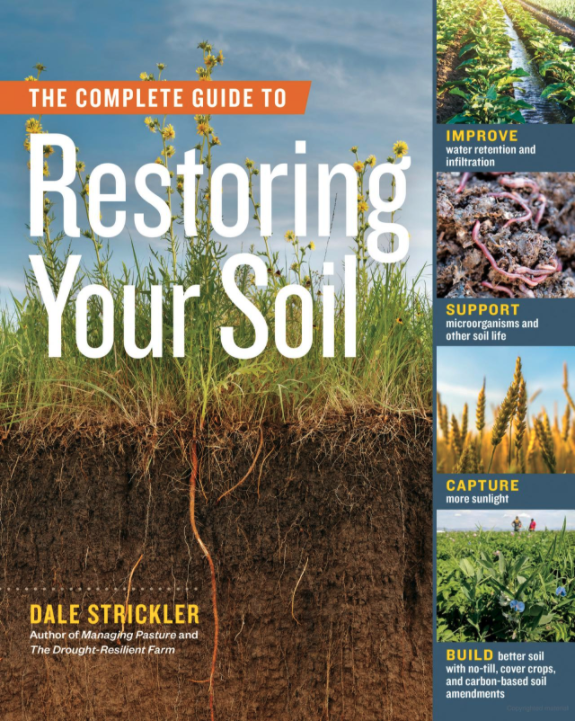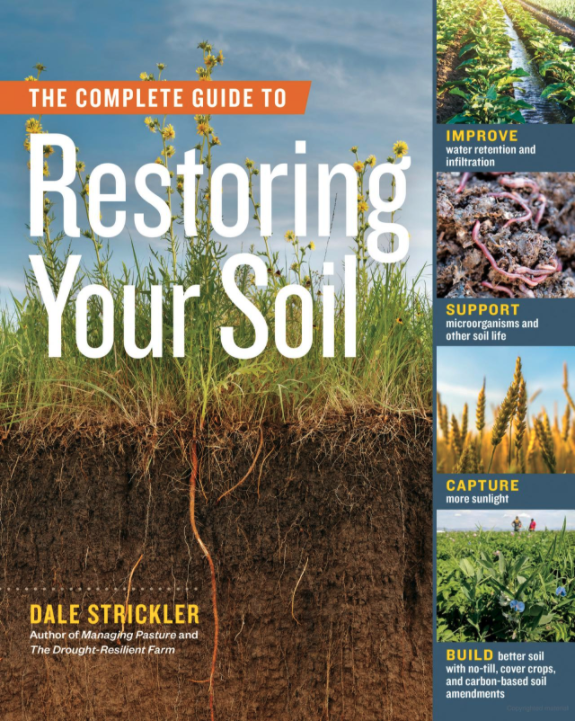 Featured Book
By: Dale Strickler
Healthy soil is key to sustaining life on Earth. While more and more people are starting to see the need for soil restoration, there is very little understanding of just how it can be accomplished. There is a rapidly emerging demand for a "how to" manual for soil restoration. Dale Strickler is an expert on building healthy soil and restoring degraded soil, and in The Complete Guide to Restoring Your Soil, he presents the science of soil, along with proven methods of restoring depleted soil and agricultural practices from around the world that continue to build soil, rather than cause it to deteriorate civilizations.
Learn More
The Unsettling of America
By: Wendell Berry
"For the true measure of agriculture is not the sophistication of its equipment, the size of its income, or even the statistics of its productivity but the good health of the land.

Wendell Berry

The Unsettling Of America
The Dale Strickler Trilogy
Healthy Soil = Healthy people
Have a book recommendation?
We are always looking to promote and share noteworthy soil health information for the benefit of all. Send us your recommendations.
Share Now!
Disclaimer: Green Cover has no financial incentive in sharing these books, our recommendations are based on the value that our team has found in reading them. This is not an exhaustive list and we are always open to suggestions and additional recommendations.
Not Sure Where to Start?
You can connect with one of our expert cover crop sales representatives who will help you decide which cover crops are right for you.
Contact Us