Food Plot Solutions for Deer and Wildlife
Healthy habitat = healthy wildlife
Hunting is a tradition you'll be proud to pass down to the next generation. Make building healthy wildlife habitat part of that tradition too. Attract, grow, and harvest healthy wildlife—and keep your hunting tradition alive.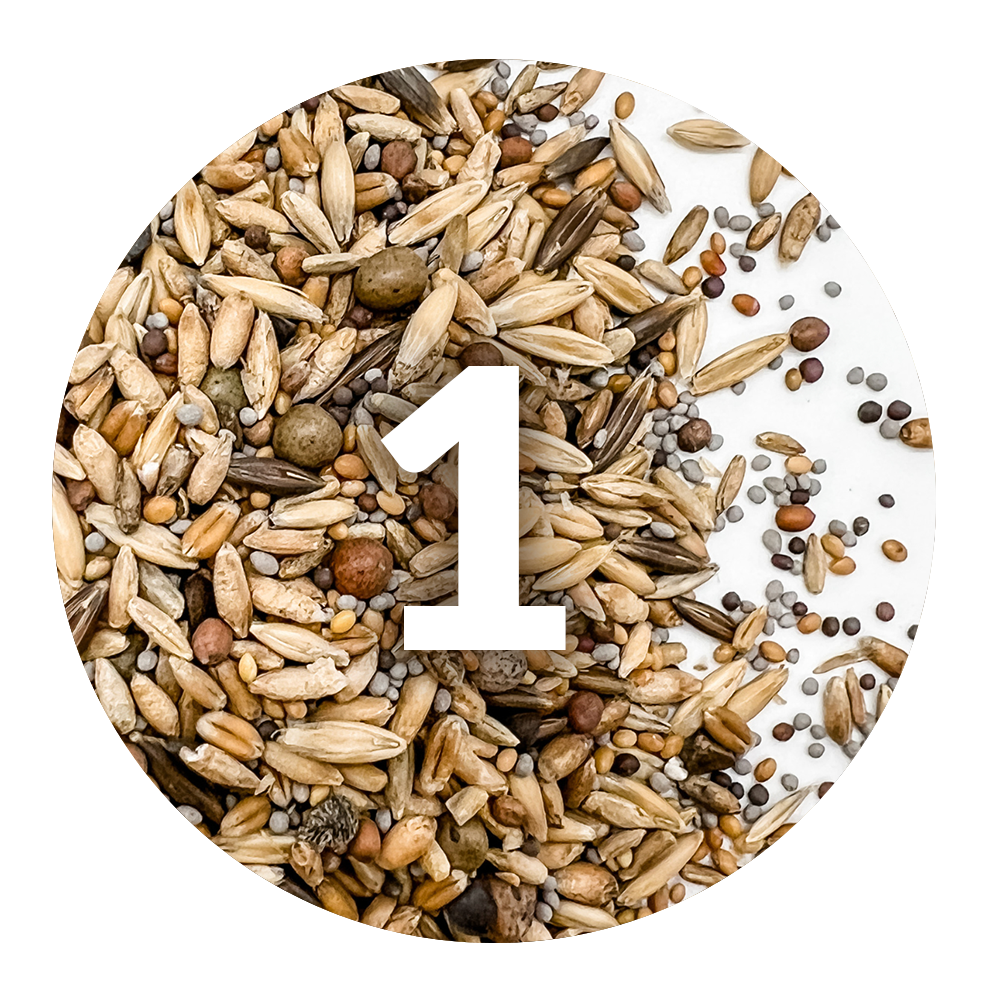 Match your goals to a mix that is right for you.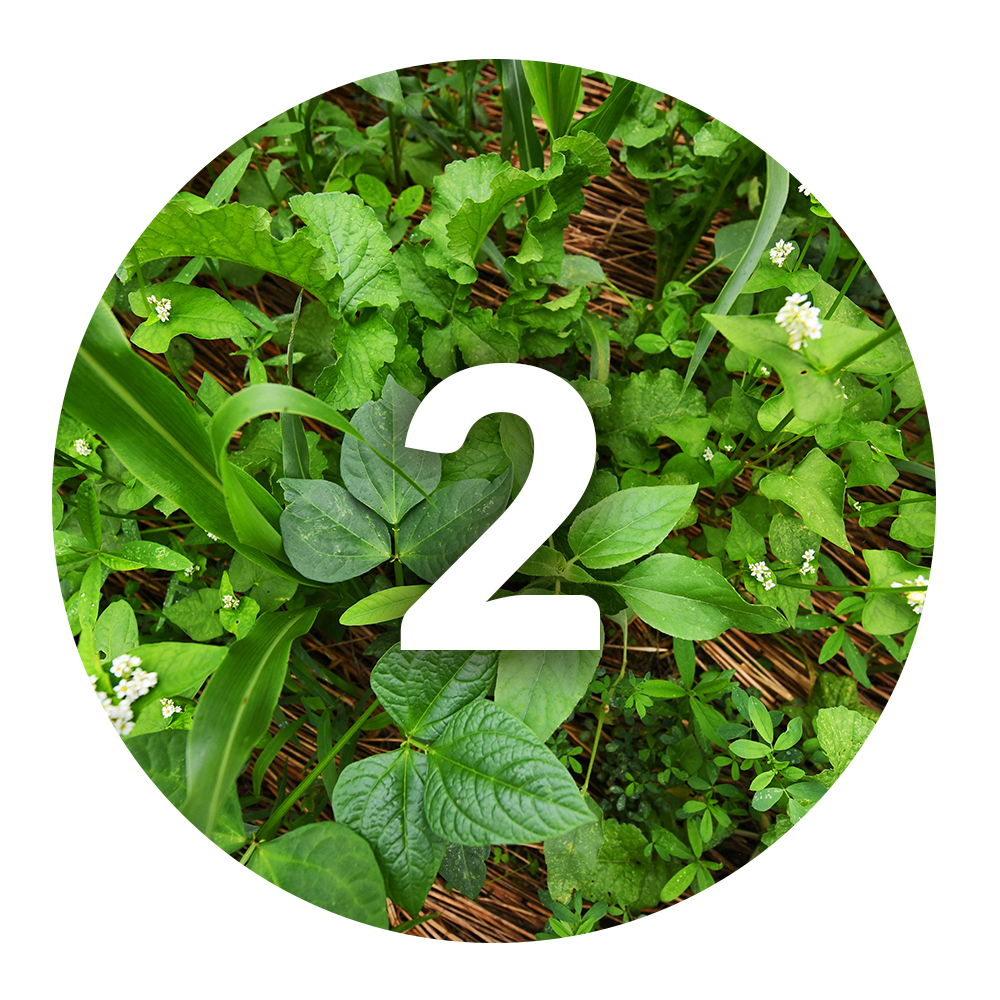 Plant the mix and start regenerating your soil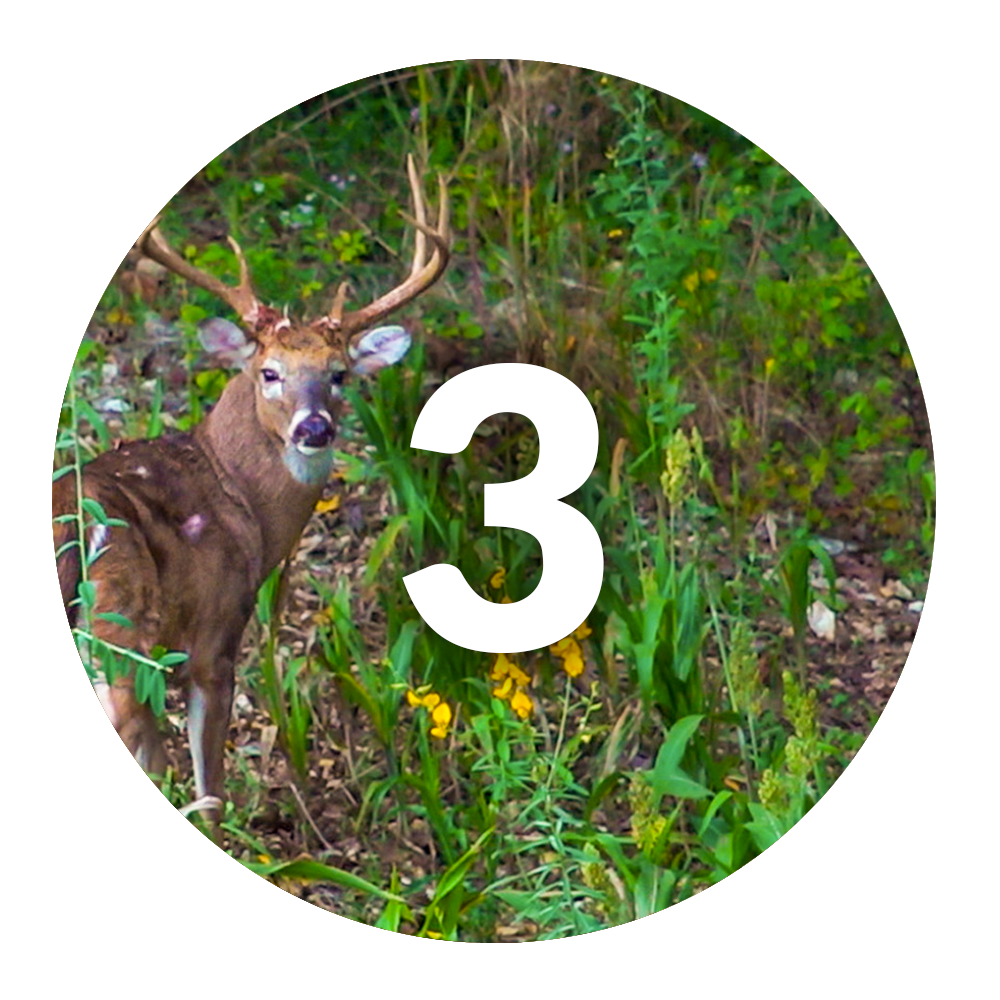 Watch as the wildlife flock to your plots and get excited for hunting season
Traditional monoculture food plots are a thing of the past
We partnered with Grant Woods, a well known wildlife biologist, to bring you the best possible seed blends for growing healthy deer and improving productivity of your land.
With a deep understanding of how to steward the land and the animals living on it (and under it!), Grant developed the Release Process.
The Release Process
Do your deer fatten up on the new shoots of the soybean field you planted, destroying the crop and go elsewhere to find food for the rest of the season?
If you've struggled with this, the release process is your answer.
How the Release Process works
When you plant a diverse mix of species they have different growth patterns, certain species will sprout up right away, others will wait a few more days, and still others are the slow ones bringing up the rear. Because of this you will have different species in various points of their life cycle throughout the growing season.
For example, when buckwheat is starting to make a seed, it is less palatable to deer, but sorghum and millet will be in their prime for browsing. Different nutrients are being released at different times to provide high quality nutrition through the entire growth period.
Planting a diverse mix is a slow release—think tire air pressure going down slowly from a small nail hole, whereas planting a single species is like popping a balloon.
The Release Process under the soil
Not only does the release process provide nutrition for your wildlife above ground, but it also keeps the worms and microbes below ground fed. Different plants form relationships with different soil microbes. Through these relationships, plants can access different nutrients in the soil. The microbes in your soil slowly release these nutrients so plants can access them all throughout the growing season.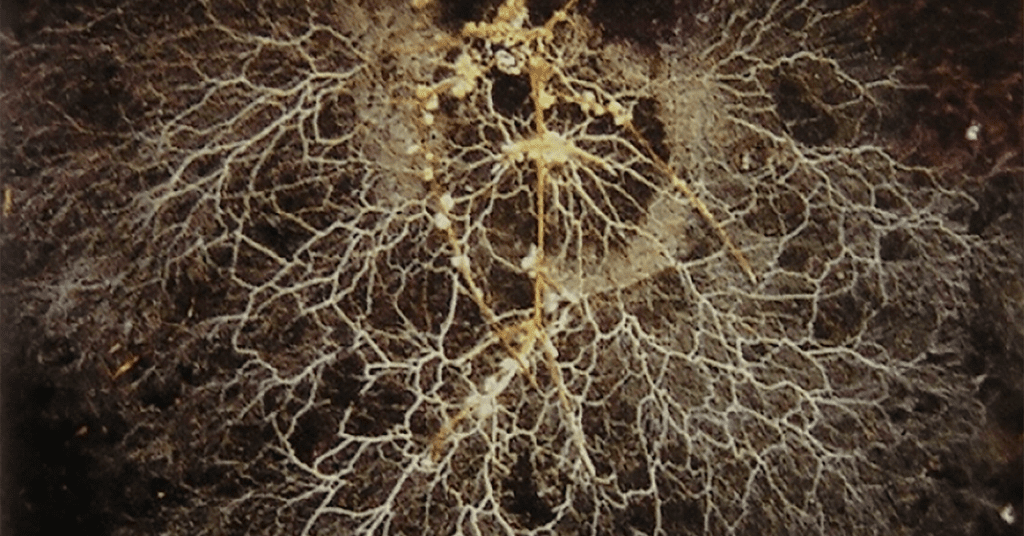 These underground herds need food too. Soil scientists have estimated that one tablespoon of soil has over 7 billion little microbes. That's a lot of mouths to feed! Make sure you get them fed with the proper inoculant.
All of our food plot mixes are pre-inoculated with our GreenBoost package, ensuring all tiny organisms have a balanced diet. Healthy deer come from healthy plants, and healthy plants come from healthy soil.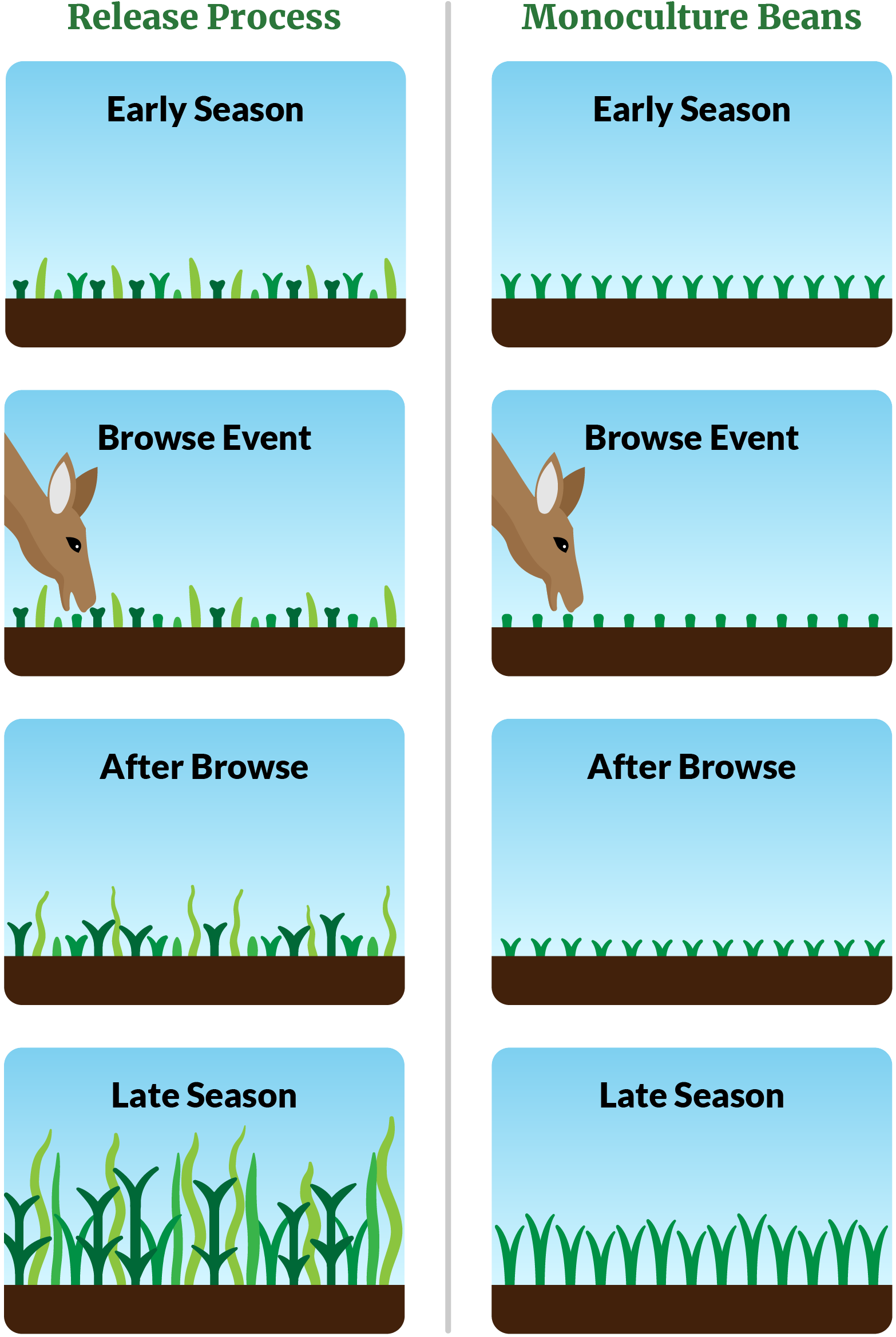 Keep the Release Process going
When you keep your ground covered throughout the year, you ensure that the release process never stops.
Start with Summer Release in late spring, and finish up the season with Fall Release.
Want to throw in some added diversity?
Check out our Brassica Plus Release and Clover Release blends.
Who We are
Our purpose is to help people regenerate, steward, and share God's creation.
We've been delivering cover crop seed, designing custom mixes, and providing soil health educational resources for over 15 years.
About Us
Keepin' You Covered
Stay up to date with Green Cover's bi-weekly newsletter
Each issue, we'll bring you…
2
Soil Health Success Stories
3
Soil Health Learning Opportunities