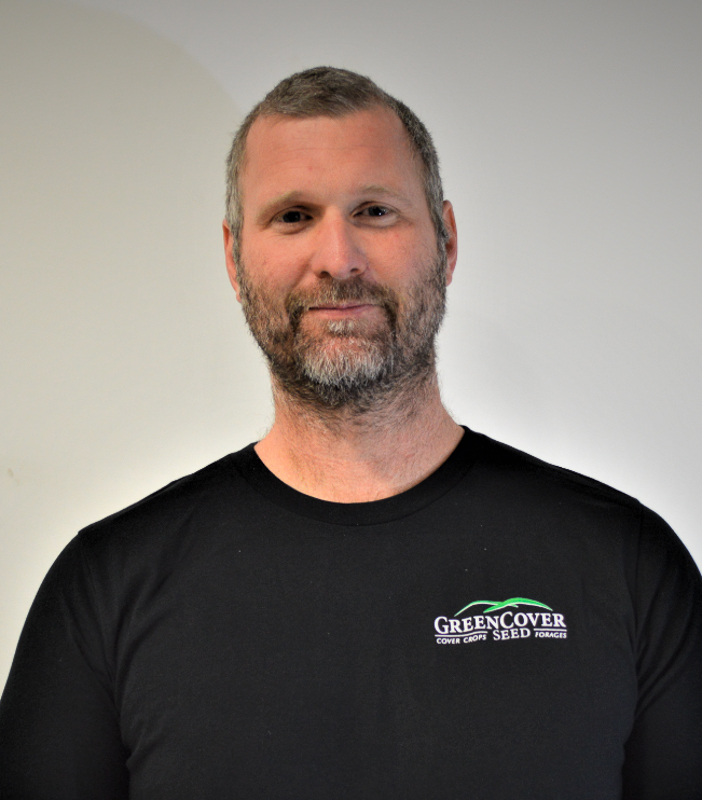 David Nelsen
Integrator / Operations
David was born and raised in Lincoln Nebraska. After high school, he served in the Marine Corps for five years based out of San Diego, California. After his military service, David stayed in the San Diego, California area for nine years, working for a company designing and manufacturing safety systems for Nuclear Power Plants. His experience ranged from Electronics Technician, to first line Supervisor to Operations Manager. In 2015 he and his wife decided to move back to south central Nebraska and raise their 6 young children on a homestead. David has been working with Green Cover Seed since 2016, with a focus on optimizing the custom mix seed order process for safety of the employees, a quality product delivered on time to the customer, while maximizing efficiency.
What age do you feel right now and why? 45. Seven children will do that to you…
What job would you be terrible at? A barista.
What's your proudest moment at work? When Josh smiled at me.
What's something no one knows about you? I foolishly ate a 5 quart bucket of butter pecan ice cream in high school.
Animal you'd ride to and from work every day? Jersey milk cow.