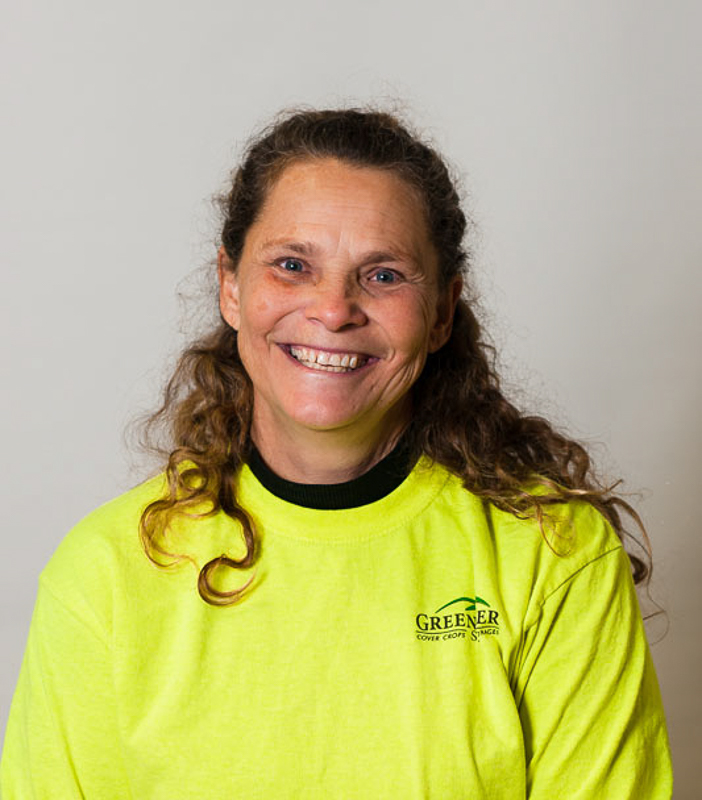 SynDee Wulf
Small Mix Specialist
Syn Dee was born and raised in Salina, KS. She graduated from Emporia State University with a Bachelors Degree in Education. She focused on K-12 Special Education & P.E. as well as physiology for 7-12. She married Jeff Wulf and moved to Guide Rock where she raised 3 boys. She worked as a paraproffesional for 20 years then started at GCS in August of 2018. In her free time she enjoys being with her family and helping out on the farm.
Favorite Sports Team & Why? Football because that's what my sons played!
What's something no one knows about you? I was a 440 yd Medley Relay National Champion in summer track in High School!
What do you bring to the table? A good attitude!
Who do you most admire in life? My Mom. She is very uplifting and helps people look on the good side of things. I love her faith in the Lord.
What job would you be terrible at? Something where I wasn't allowed to talk!