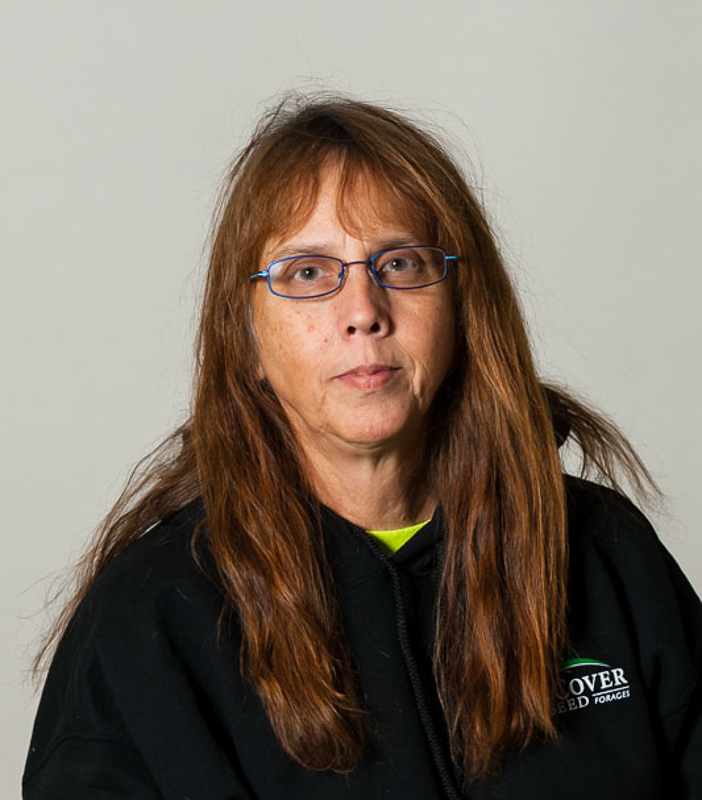 Teri Anderson
Seed Sampling & Testing
Teri was born and raised in Hastings, NE but has lived in Minnesota, Kansas, as well as Lincoln and Omaha. SHe has 2 children and 8 grandchildren. She graduated from Hastings CCC with a degree in horticulture with an emphasis in Landscape Design in 2003 and was a member of the Phi Theta Kappa Honor Society. She has been with GCS since March of 2017 and oversees the seed testing process.
Have you ever ate/drank something out of the GCS fridge that wasn't yours? NO! too much of a germaphobe.
What skill would you like to master? I always wanted to play piano.
Animal you'd ride to and from work every day? Mustang. Ford Mustang.
What do you think you're most known around the office for? Making popcorn for everyone on Tuesday and Thursdays.