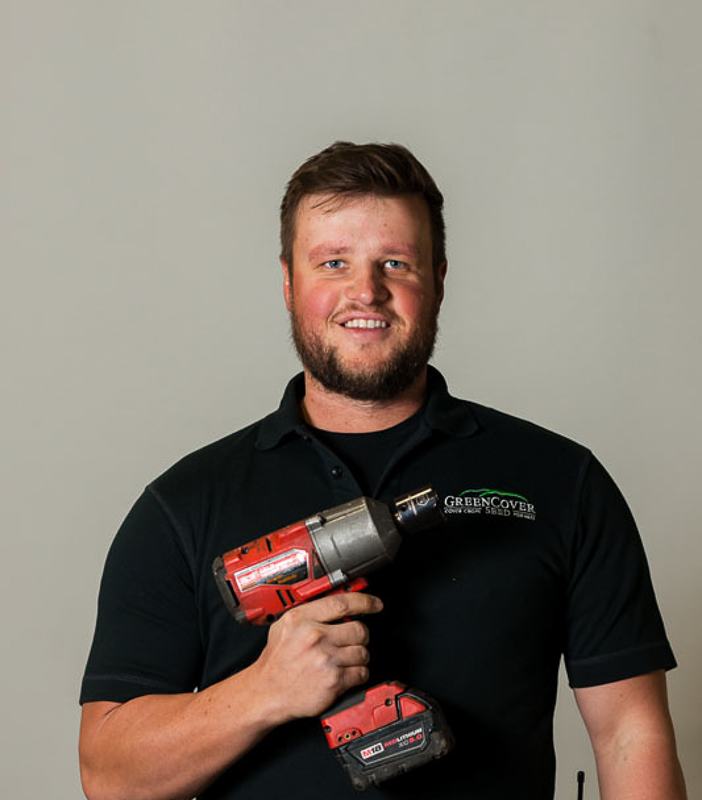 Travis Berns
Maintenance & Facilities
Travis grew up here on Providence Farms alongside his dad, Brian, since he was 7 years old. He was homeschooled and after after high school went to Central Community College in Hastings, NE where he graduated with his degree in Diesel Technology. He returned to the farm after school and has worked for Providence Farms and Green Cover Seed ever since. Travis enjoys being with his wife and hanging out with friend while drinking lots of coffee.
What's something no one knows about you?I love a good romantic comedy.
Animal you'd ride to and from work every day? An Eagle!
How would you describe our company culture? Changing. Rising to a new level of personal accountability.
What is your best childhood memory? Working with my dad and playing outside on the farm with my cousins and siblings.
What skill would you like to master? Speaking Spanish
Best compliment you've received at work? That it was noticed when I was gone.