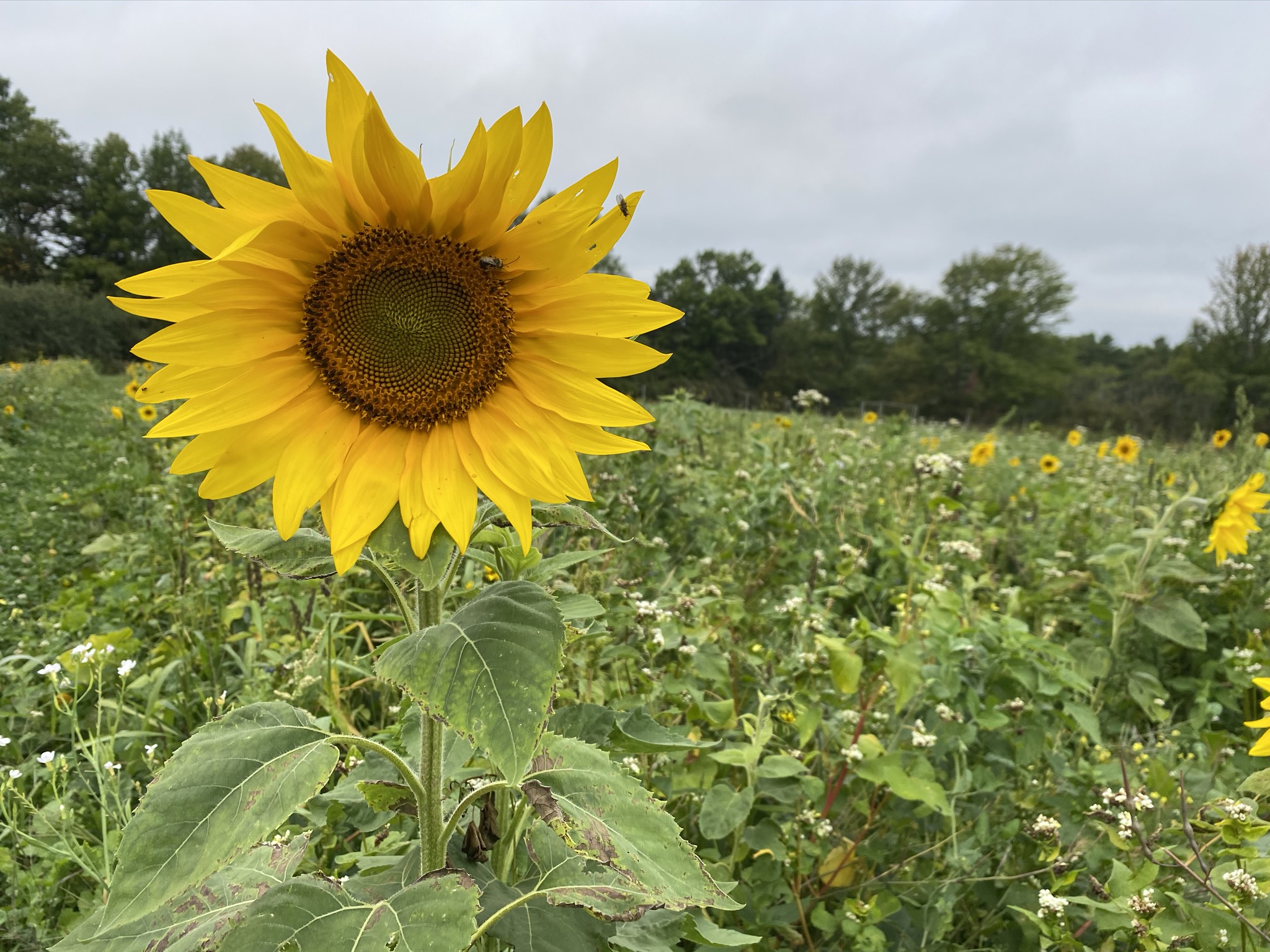 Green Cover and Partners Expand Free Seed Program to Encourage Crop Diversity on U.S. Farms
First Acre program aims to help hundreds of farmers learn first-hand about 
the benefits of Maya milpa traditions
Photo Courtesy: Jim Ristau
BLADEN, NEBRASKA (March 30, 2022) – Green Cover announced today the expansion of the First Acre program designed to showcase the value of crop diversity in soil health and the health of the planet, all while giving back to local communities. The expanded program moves from a regional Midwest initiative to a nationwide program seeking to enroll hundreds of farmers across the United States in growing a milpa garden, based on the Maya tradition of the milpa production cycle. The expanded initiative is done in partnership with The Nature Conservancy, Syngenta Seeds, the Comunidad Maya Pixan Ixim and RegeNErate Nebraska.  
"Milpa gardens not only provide fresh and healthy food to local communities, but help build local relationships as well.
The First Acre program provides up to one acre of the Green Cover milpa garden seed mix for free to any grower who is willing to plant, harvest, and donate at least 50% of the produce from the milpa garden. The donated produce goes back to the growers' communities. These gardens also serve as a diverse crop mix to help improve soil health, water quality, as well as habitats for pollinators and wildlife. 
Keith Berns, Green Cover co-founder, said:
"Milpa gardens not only provide fresh and healthy food to local communities but help build local relationships as well. There is a feeling of pride and satisfaction that comes from producing healthy food that is being enjoyed by family, friends, and neighbors – and milpa rekindles that for many conventional farmers. The Maya milpa technique is an excellent way to grow nutrient-dense food for a community while building soil health in our fields. The Milpa First Acre program celebrates this virtuous cycle."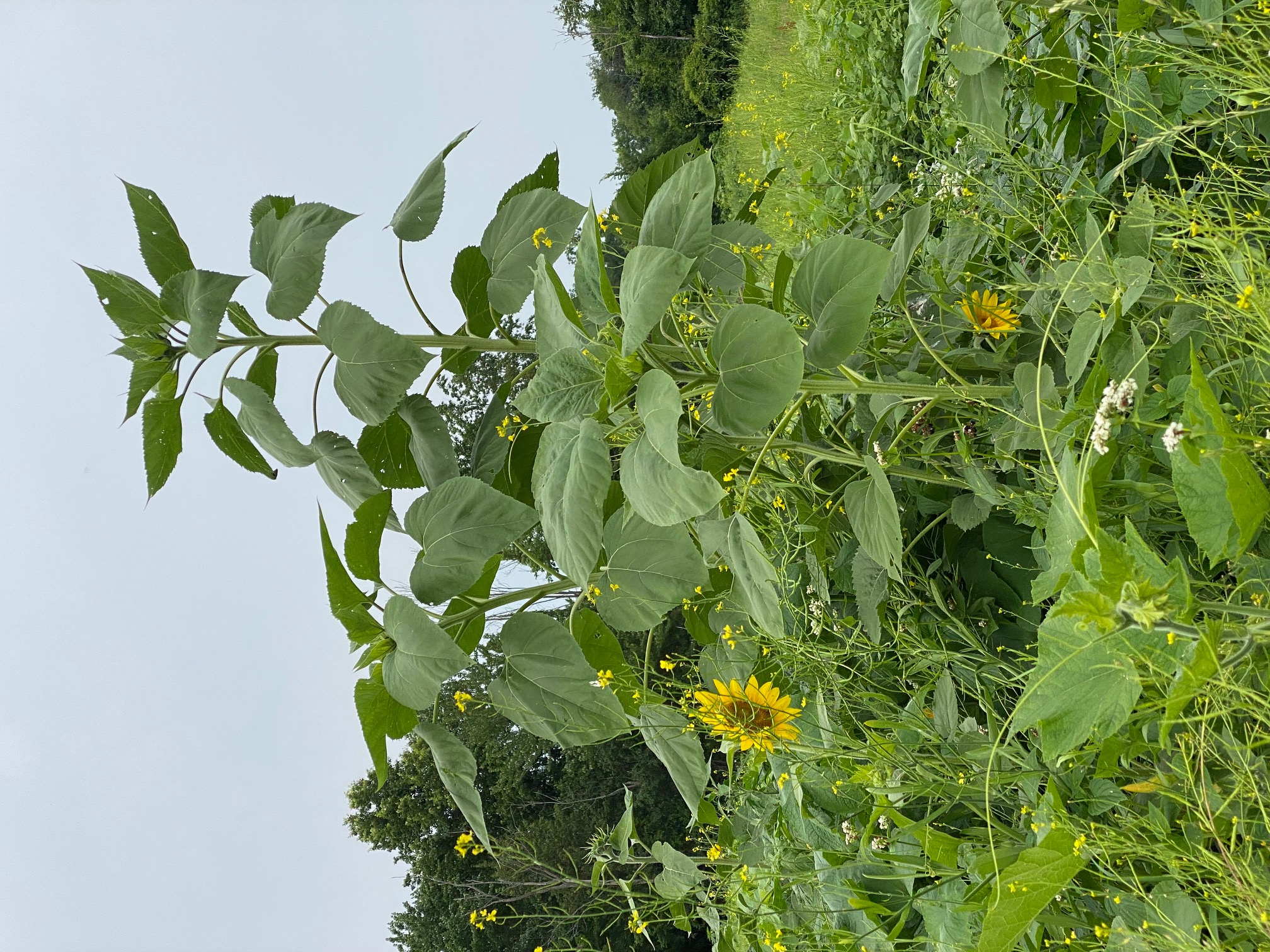 Photo Courtesy: Melissa Seiler
The milpa farming tradition originated in Mesoamerica where the Maya People use sophisticated techniques to cultivate a variety of annual crops such as corn, squash, and beans as well as various perennials. The ancient milpa system of intercropping regional vegetables continues to be used in contemporary Maya culture, providing multiple benefits to the grower and the community, as well as the soil, the broader ecosystem and the long-term health of the planet. The highly diverse polyculture planting helps o support a balanced, healthy ecosystem, providing natural sources of fertilizer, attracting beneficial insects, reducing harmful pest pressure and increasing organic matter in the soil. 
"It is truly a gift from life itself to take this journey with hundreds of farmers who will participate.
Luis Marcos, executive director of the Nebraska-based Comunidad Maya Pixan Ixim, said: "The Maya milpa cycle represents the Maya People's worldview and spirituality consisting of life in harmony and equilibrium with humanity, Mother Earth and the universe. Collectively, we will have a lot to learn from Mother Earth and the plants; particularly the native plants in the area, which will grow back as we practice milpa cycles.  It is truly a gift from life itself to take this journey with hundreds of farmers who will participate."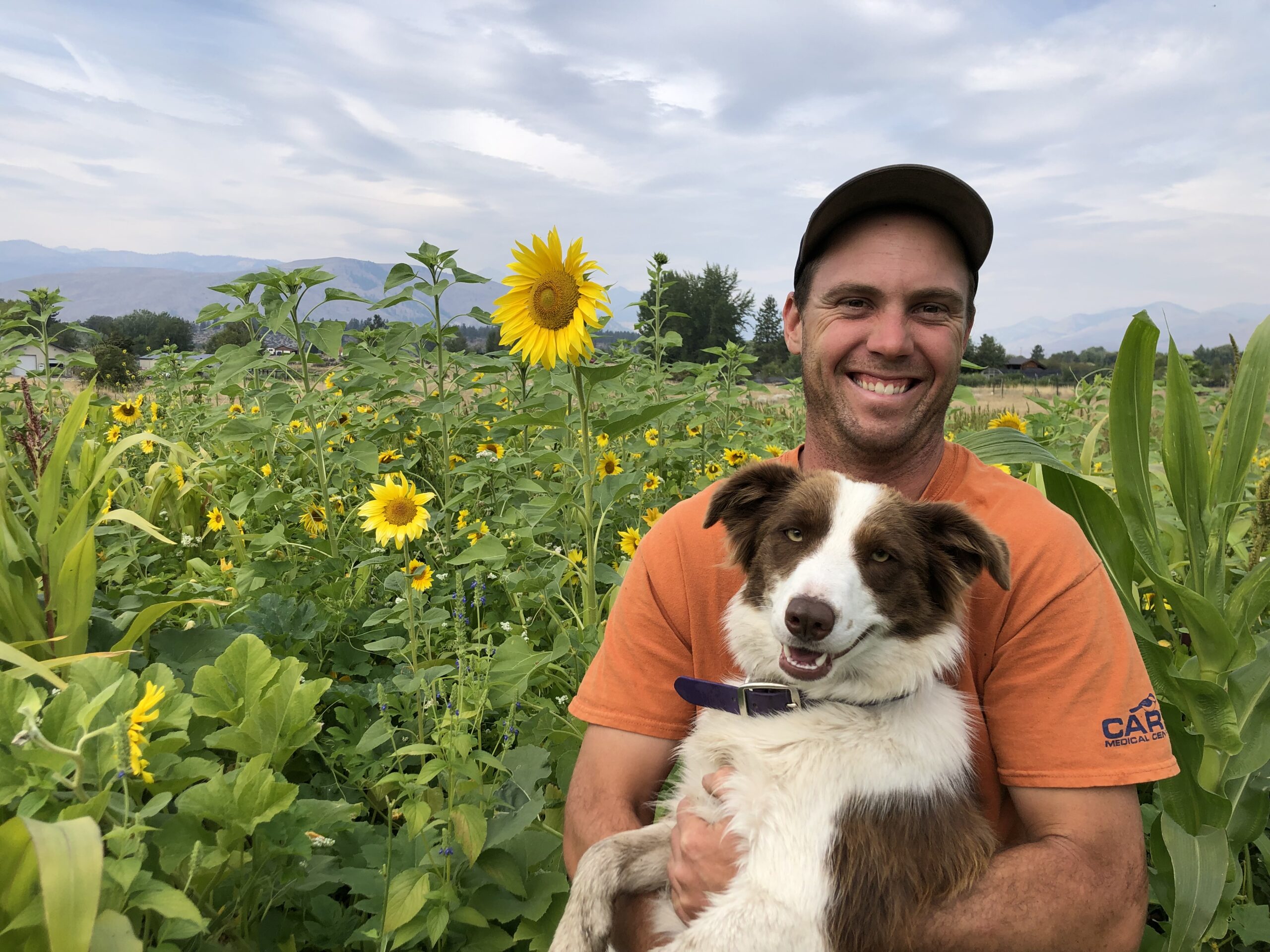 Photo Courtesy: Casey Smith
Inspired by the diversity of the Maya tradition, Green Cover's milpa garden seed mix includes more than 40 varieties of seed with vining crops like cucumbers, squash, melons and pumpkins, legumes such a beans, peas and clover, brassicas and greens like turnips, mustard greens and lettuces, vegetables like corn, okra and beets alongside a diverse mix of flower seeds. The seed mix in the expanded program was made possible through the generous donation of vegetable seeds from Syngenta. All seeds in the mix are non-GMO and untreated. 
Dayna Gross, Manager, Sustainability Programs and Partnerships for Syngenta, said:
"Diversity in crop production is essential for enabling biodiversity and enhancing soil health. We know these challenges cannot be solved by one company or organization, and that bringing together partners from across industries to work closely with farmers is our best path to fostering more conservation practices in local farming communities."
Soil health is a critical component of a productive and sustainable agricultural system and is also crucial for maintaining clean water supplies and mitigating climate change. By adopting soil health practices, farmers can increase agricultural yields, generate more profit, and reduce negative environmental impacts.
Increasing crop diversity is one of the most important soil health practices farmers can deploy.
Michael Doane, global managing director for food and freshwater systems at The Nature Conservancy, said:
"This program centers on returning the power of diversity to our farms and our soils. We can learn much from the collective wisdom of the Maya and other groups who have farmed in sync with nature for millennia. By celebrating Indigenous agricultural practices like the Maya milpa tradition, we are embracing and elevating the knowledge that diversity is the heart of any resilient and regenerative system."
Growers are expected to give a majority of the produce grown in the milpa garden back to their communities, and are encouraged to engage with community organizations early in the growing season to coordinate produce donations as well as educational opportunities.
Graham Christensen, co-founder of RegeNErate Nebraska, said:
"RegeNErate Nebraska is thrilled to see a collaboration highlighting the important story of the Maya milpa farmer, as well as the distribution of a diverse seed mix that regenerates bio-diversity, community nutrition, and the health of the soil. We look forward to sharing this story, grounded in Indigenous wisdom, throughout our growing network of regenerative farmers, Tribal communities, supporting businesses, partner organizations, and beyond." 
The Milpa First Acre program is open for
online enrollment today
for interested growers on farms and plots up to one acre. Seed is expected to begin shipping to enrollees immediately. Ideal planting time for a milpa garden is approximately three weeks following the final frost in the growers' region.
Green Cover Seed 
Green Cover was co-founded in 2009 by Keith and Brian Berns. They co-own and operate Green Cover, one of the largest cover crop seed providers and educators in the United States. Green Cover has experimented with over 200 different cover crop types and hundreds of mixes planted into various situations and has learned a great deal about cover crop growth, nitrogen fixation, moisture usage, and grazing utilization of cover crops. Green Cover works with over 10,000 customers each year across all 50 states providing seed for more than 1 million acres. In 2016, Keith and Brian were honored by the White House as Champions of Change for Sustainable and Climate-Smart Agriculture. Green Cover also developed the SmartMix CalculatorTM, one of the most widely used cover crop selection tools on the internet. To learn more, visit www.greencover.com. 
The Nature Conservancy 
The Nature Conservancy is a global conservation organization dedicated to conserving the lands and waters on which all life depends. Guided by science, we create innovative, on-the-ground solutions to our world's toughest challenges so that nature and people can thrive together. We are tackling climate change, conserving lands, waters and oceans at an unprecedented scale, providing food and water sustainably and helping make cities more sustainable. Working in 76 countries and territories: 37 by direct conservation impact and 39 through partners, we use a collaborative approach that engages local communities, governments, the private sector, and other partners. To learn more, visit www.nature.org or follow @nature_press on Twitter.
Syngenta 
Syngenta Crop Protection and Syngenta Seeds are part of Syngenta Group, one of the world's leading agriculture companies. Our ambition is to help safely feed the world while taking care of the planet. We aim to improve the sustainability, quality and safety of agriculture with world class science and innovative crop solutions. Our technologies enable millions of farmers around the world to make better use of limited agricultural resources. To learn more visit www.syngenta.com and www.goodgrowthplan.com. 
Comunidad Maya Pixan Ixim (CMPI) 
Reinforcing our Roots, Living our Maya Heritage
CMPI is a 501C3 non-profit organization of the Maya People in Nebraska. Our mission is to implement community development programs in ways that are consistent with the social organization of the Maya People and the United Nations Declaration on the Rights of Indigenous Peoples. Our Programs include Arts, Education, Health, Human Rights, Earth-Based Economic Development. Our deepest aspiration is to secure land and implement our Regenerative Agriculture program. To learn more visit www.pixanixim.org. 
RegeNErate Nebraska
RegeNErate Nebraska is a hub designed to collaborate and build a unified and intersectional regenerative movement. RegeNErate Nebraska's mission is to regenerate our communities from the soil up by ensuring more Nebraskans have access to the networks, tools, and technical assistance to implement and advance an ethical, equitable, economical, and ecological agricultural system that is built by and serves all Nebraskans. The RegeNErate Nebraska network includes farmers and ranchers, Tribes, urban farmers, regenerative supply chain businesses, small processors and meatpackers, young people and prospective farmers, food consumers, community leaders and organizations, policy leaders, and allied organizations. To learn more visit www.regeneratenebraska.com.