"A year's annual rainfall will strike the earth's surface with a total accumulated force over the twelve months equal to twenty tons of dynamite."  I read that fact in a magazine many years ago and it was the inspiration to get me to try a few acres of cover crops to protect my soil from this gravity-driven explosion of energy that was breaking down my soil aggregates and causing ephemeral gully erosion on the high clay soil here in southwest Iowa.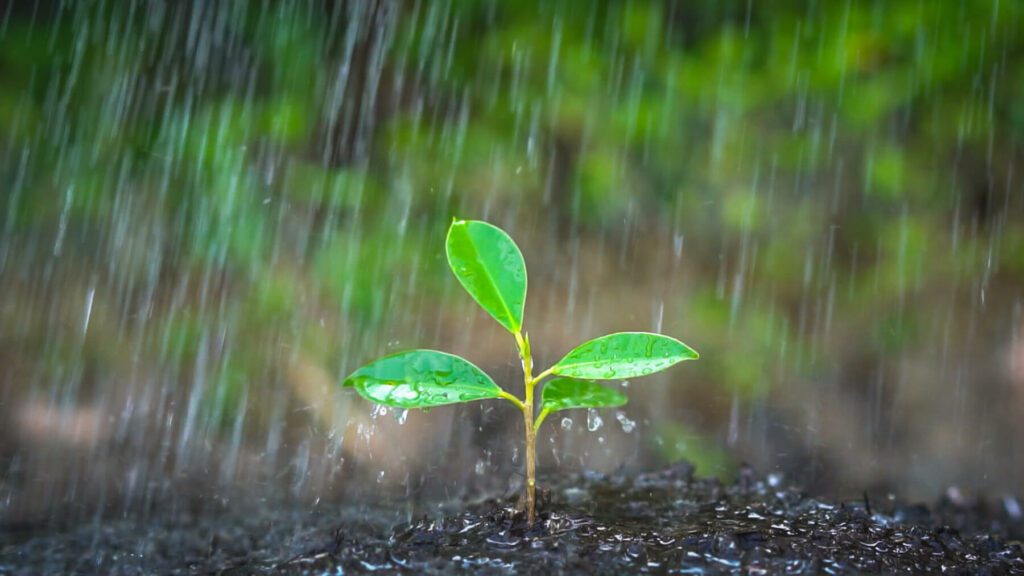 My first trials were adding one bushel of cereal rye per acre to the phosphorus and potassium applied in early fall after corn harvest in late September or early October.  I quickly learned to time my application to no more than five days before rain was forecast to have the maximum chance of germination success.  Soybeans were always the following crop as beans planted into cereal rye is the low hanging fruit of the cover crop world. 
In addition to greatly reduced erosion from far less raindrop impact on bare soil, I observed some added benefits in the early trials.  First, I had no crusting in my newly planted soybeans – some years that was not an issue, but other years, it is a pretty big deal.  Secondly, because the cover crop was covering the soil, I saw far fewer weeds because of the great weed suppression that cereal rye gives.  Thirdly, the rye covering the soil surface and the massive root structure below gave me greatly increased trafficability over my soil.  I found that I could get in the field at least one day earlier in the spring to plant without causing yield robbing compaction…and surprisingly, this benefit carried over to fall bean harvest.  The combine could run on my ground before it could on my neighbors after a fall rain.  These were all unexpected benefits in addition to nearly eliminating all gully erosion as well as wind erosion. Additionally, our grid sampling soil tests were also tracking soil organic matter moving up about a tenth of a percent per year, which is no small feat and no small matter as that is almost ¾ of a ton of carbon stored each year on every acre of my ground.
I also remember Ray Archuleta demonstrating at a field day how much cooler and wetter the soil remained under a cereal rye cover crop in a soybean field.  These conditions kept the microbes alive, active and working which provided plant-available moisture and nutrients during extended dry times.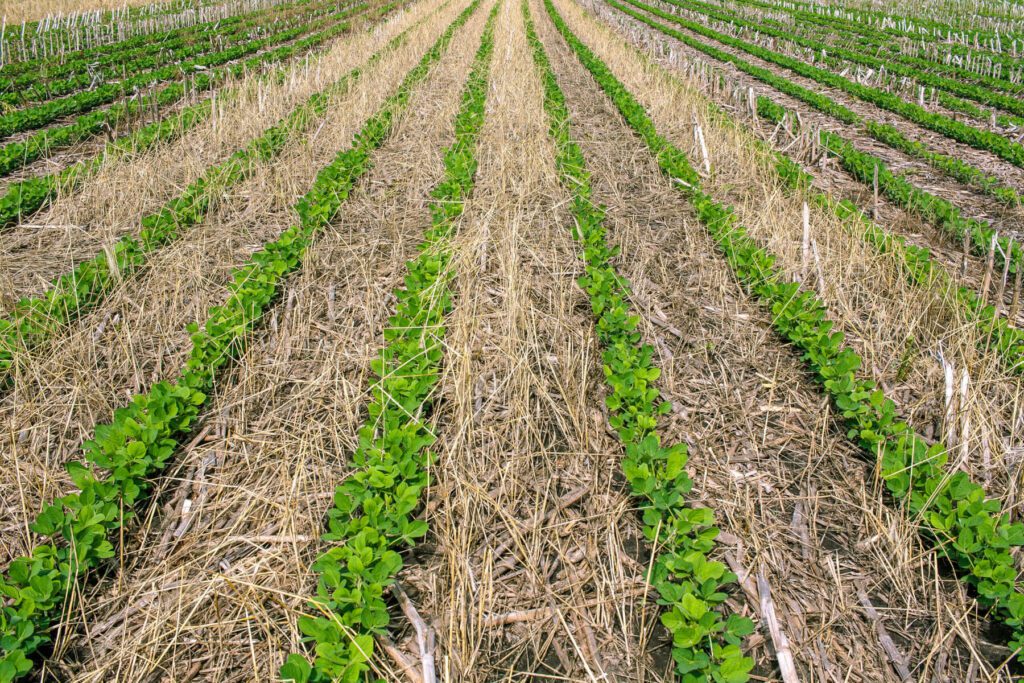 The benefits kept on coming as our soybean yields moved up during the first few years of cover cropping rye after corn harvest and planting into the terminated cover the following spring.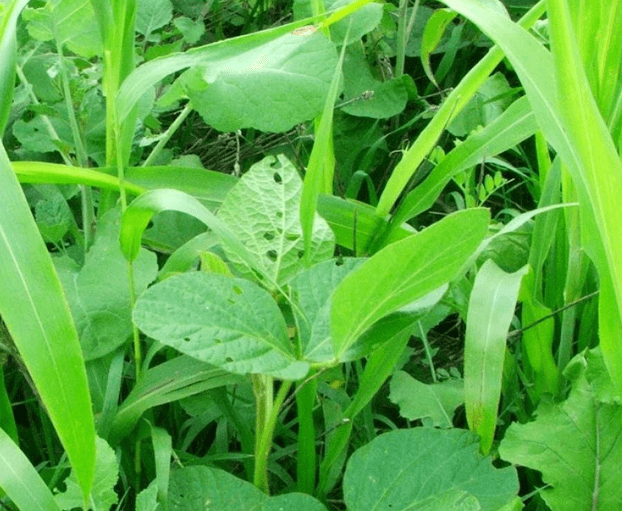 These successes and information and encouragement gathered at No-till On the Plains conferences gave me the courage to try planting a winter wheat crop after soybean harvest even though this area is not considered wheat friendly.  Wheat harvest in early July created a window to plant a very diverse 12 species cover crop mix for both soil building and as supplemental grazing for our livestock.   This quickly became my favorite cover crop as the diversity, the large amount of biomass and the grazing livestock produced a healthy system in which I could significantly lower my inputs and cost for planting my corn crop the following year.
I am so glad that I took action when I did to protect my soil from the destructive liquid energy equivalent of 20 tons of dynamite as I have gone way beyond preventing erosion to growing new soil every year – and that is the best crop yet!
THIS ARTICLE CAN BE FOUND ON PAGE 5 OF THE SOIL HEALTH RESOURCE GUIDE: VERSION 9